A former Caltex Socceroos great will be celebrated on Saturday when North Geelong Warriors host Melbourne City at Elcho Park.
The winners of this Saturday's match will be awarded the inaugural 'Josip Skoko Cup', recognising the only two elite Australian football clubs Skoko represented during his glittering 15-year professional career.
Bookending Skoko's 51 international matches for Australia were Skoko's senior debut for the North Geelong Warriors in 1994 and his final season as a professional footballer as a foundation player for Melbourne Heart in the Hyundai A-League.
Skoko continues to be connected to both clubs, overseeing the senior football program at the North Geelong Warriors and continuing his support for City as a Club ambassador.
"I'm always really thankful when I look back on my career at all the great moments I was fortunate to be a part of and all of the incredible friendships I made," said Skoko, who famously captained his Belgian Club Racing Genk onto the Bernebeau against Real Madrid during their 2003 European Champions League campaign.
"North Geelong was a massive part of my life growing up and it's great to be able to be back at the club, helping it move forward.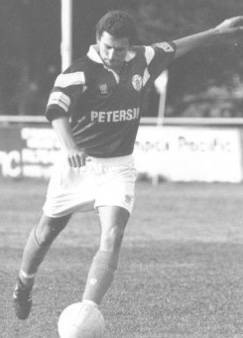 Equally, I loved my season at Heart and it was special to be a part of their first season and make so many new friends when I moved back to Australia after so long in Europe."
I think it's important that we build history and drive closer relationships across the sport, so if I can lend my name to something that helps bring clubs at different levels of the game together, fantastic."
Melbourne City CEO, Brad Rowse said the Josip Skoko Cup would add another layer to the contest between the two clubs and was a great way to honour one of Australian football's best. 
"Josip was an integral part of our squad in its first season, helping establish the foundations for what the Club has become," said Rowse. 
"To celebrate his career and commitment to both ourselves and North Geelong is a small show of gratitude while giving our young NPL2 players even more incentive to take all three points." 
North Geelong Warriors host Melbourne City in NPL2 at 3pm on Saturday at Elcho Park.